Main Content









The Traci Oliver Team

Northern Virginia Realtors - Top 1% Since 2001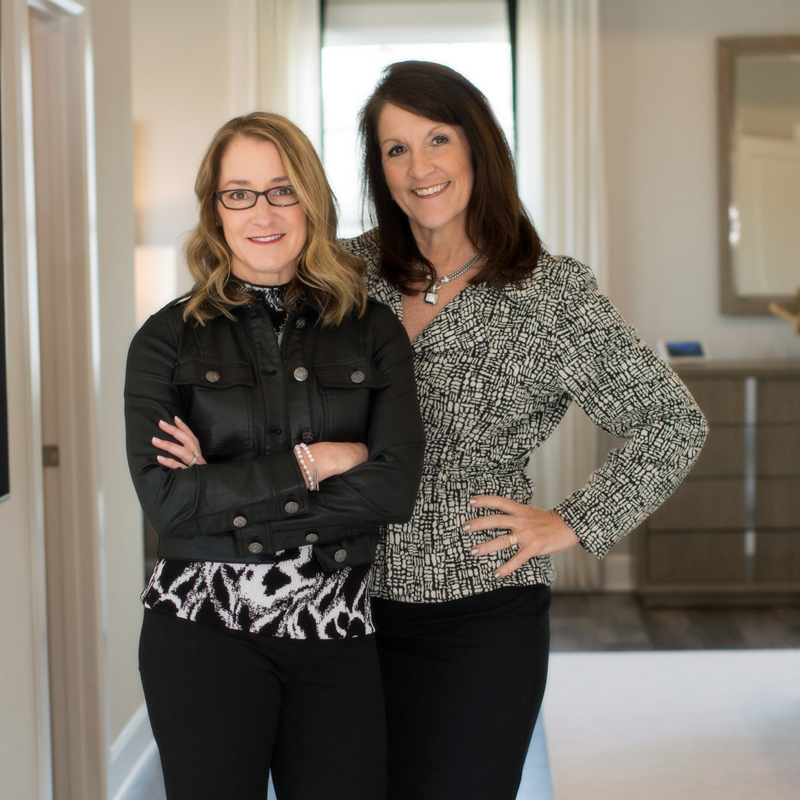 .
Top 1% Agents
Washingtonian Magazine Top Realtor. 2015 - 2022
Northern Virginia Magazine Top Real Estate Agent
Long & Foster's Master's Club Member
Long & Foster's Gold Team
Top Team Office by Settled Units & GCI 2022
Lifetime Member NVAR Top Producer/Multi-Million Dollar Club
21+ Years Experience & Native Northern Virginian
Member of Luxury Alliance Portfolio
Real Estate Speaker/Trainer
Published Real Estate Author: "Home Selling Truths and Real Estate Myths: The Essential Guide For First-Time Home Sellers"
The Traci Oliver Team has been successfully guiding buyers and sellers in Northern Virginia since 2001. We average 50-60 transactions per year, allowing us to truly know the neighborhoods and the ever-changing local real estate market.
Our approach is to work WITH buyers and sellers as their partners to meet their specific needs, as every real estate transaction is unique. A home is almost always a client's largest investment, and we consider each transaction to be our most important one.
THE TRACI OLIVER ADVANTAGE
Experience:
Combining decades of industry expertise and consistent experience selling a high volume of homes in all price ranges. We are backed by the Long and Foster Companies, the nation's #1 independent real estate brand with the highest market share in our region. From pricing strategy to negotiations, you want experience on your side.
Market Knowledge:
We are pro-active and continually evaluate the market, tracking weekly trends to avoid "chasing the market" or missing trends. Our high volume business means we are experiencing the ever changing market in real time for your benefit. We equally work with buyers and sellers, allowing us to provide a unique perspective when making an offer or pricing your home.
Resources:
We have proven systems in place and ready to customize to your needs. If you are a seller, we will employ all of the industry tools available to maximize the exposure of your property to the most potential buyers in the shortest period of time. If you are a buyer, know that we use resources and top-agent networking to find homes that meet your criteria – often before they hit the market.
Management:
Our experience allows us to properly manage all of the details to get you to the settlement table – allowing you to focus on your move and know the important details and deadlines will not be missed. We know what can potentially go wrong along the way and have systems in place to navigate, troubleshoot and oversee the entire process. Real estate transactions have a lot of moving parts and our capabilities on the back-end of each transaction sets the Traci Oliver Team apart.
We take pride in educating, preparing and guiding our clients throughout the entire transaction so that their sale and/or purchase is not only successful, but the entire experience is a smooth and positive one. Whether it is your first real estate transaction or your tenth, the Traci Oliver Team will be there through the entire process to be certain your needs are met, the terms are market-favorable to you, and that you get to the settlement table on time.
Read More
Exclusive Homes
View Our Featured Listings
="for-sale,pending"] ="for-sale,pending"] ="for-sale,pending"] ="for-sale,pending"] ="for-sale,pending"] ="for-sale,pending"] ="for-sale,pending"] ="for-sale,pending"] ="for-sale,pending"] ="for-sale,pending"]
Video Showcase
Youtube is not connected or ID is not found.
View More
"We had an amazing home buying experience with Beth. We first met her over a zoom call. Since we were first time buyers, she explained all the process in detail. We were really impressed with her on the first meeting itself. The call was loaded with a lot of information, so we had to ask her about many of the topics multiple times later and she was always ready to explain it again. She was availab...
Buyers In Ashburn
Traci helped my wife and I through the whole process from deciding what home met our needs to selling our current home. She is extremely knowledgeable and her insight into the local housing market was invaluable. From offering suggestions on home staging to fielding our late night questions on the buying/selling process, Traci was always there to help us along. Traci is the best realtor we have ev...
Sellers in Chantilly
"Traci showed an incredible comprehension of the current market in our area. Her understanding of the situation allowed us to make a great choice. She guided through our purchase every step of the way, she was always available to us…we trust her exclusively."
Buyers in Prince William County
Beth is by far the best realtor I have ever had the pleasure to work with. Not only did she help me when I was initially new to the area and looking to rent for awhile, she and Traci also recommended a great realtor in NJ to help me sell that home. I bought my current home in Fairfax County in October with Beth as my realtor. She was responsive, proactive with reminders, offered sound advice, an...
Buyer in Fairfax
"Thank you…you made an unpleasant experience much less unpleasant…(we) are both sincerely grateful for all of the hard work you did on our behalf. I cringe when I think that at one point we considered selling our house on our own. You have our gratitude and certainly our recommendations."
Seller in Ashburn
Traci is a competent realtor who is exceptionally knowledgeable about Fairfax County housing markets. Perhaps more importantly, Traci seems like she is always available to show homes and answer questions, even AFTER you purchase your home. "
Buyers in Oakton
"Traci had a good grip on the market…first rate. We wished that we had listened to her advice on pricing earlier than we did…we were pleased with the overall outcome considering the market."
Sellers in South Riding
Beth was outstanding for both our home purchase, and 4 years later the sale. We couldn't have done it without her. She thought of everything every step of the way, was always prepared, responsive, professional, and looked out for our best interest, not just flipping another house on the market. On top of that, with all the closing prep advice and work she did ahead of time, she expertly handled th...
Sellers in Aldie
"Traci Oliver & staff showed care & class. Immediately responded and worked hard for the "best foot forward" during a slow, slow economic season. Ms. Oliver is dedicated and knowledgeable in all parts of negotiations. "
Sellers in Centreville
"You handled all of our peculiarities with the utmost grace and professionalism. Everything worked out very well in the end – as you predicted. You can count on us for referrals should we have family or friends looking to buy/sell a home in Northern Virginia!"
Buyers in Oakton